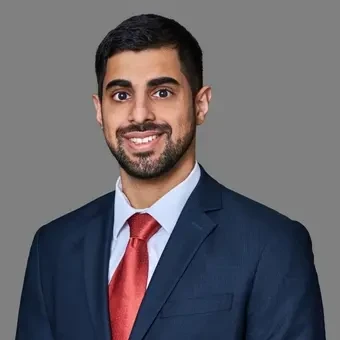 Interventional Pain Management Specialist
Spine Specialist
Office Locations
Biography
Amir Abdel Kader, MD is a board-certified anesthesiologist who is fellowship trained in Interventional Pain Management, with a focus on neck, back, joint, and nerve pain.
Dr. Kader utilizes non-opioid pain management with a focus on interventional techniques including:
Cervical, thoracic, lumbar, & caudal epidural steroid injections (for neck, back, arm, and/or leg pain)
Diagnostic medial branch blocks (for neck and back pain)
Radiofrequency ablations (RFA) (for neck and back pain)
Spinal cord (dorsal column) stimulators (for back and/or leg pain)
Sacroiliac (SI) joint injections (for back and/or leg pain)
Selective nerve root blocks (for neck, back, arm, and/or leg pain)
Trigger point injections (for neck, back, shoulder, arm, and/or leg pain)
Sympathetic nerve blocks (for arm, leg pain, or pain related to Complex Regional Pain Syndrome (CRPS) and Reflex Sympathetic Dystrophy (RSD) Syndrome)
Other procedures not listed here
Dr. Kader is a native of New Jersey and completed his Bachelor of Science in Biomedical Engineering from Rutgers University – New Brunswick, graduating with highest honors. Dr. Kader obtained his medical degree from Rutgers New Jersey Medical School, where he was elected to the Alpha Omega Alpha Honor Medical Society. He then completed his residency in Anesthesiology at The Mount Sinai Hospital in New York City, where he was selected to be Chief Resident of Education. Dr. Kader then made his way to Philadelphia to complete his specialized fellowship training in Pain Management at the University of Pennsylvania.
Dr. Kader is excited to join the Delaware community with his wife and their beagle-husky. He joined Delaware Orthopaedic Specialists in 2022 and is accepting new patients!
---
Related Media