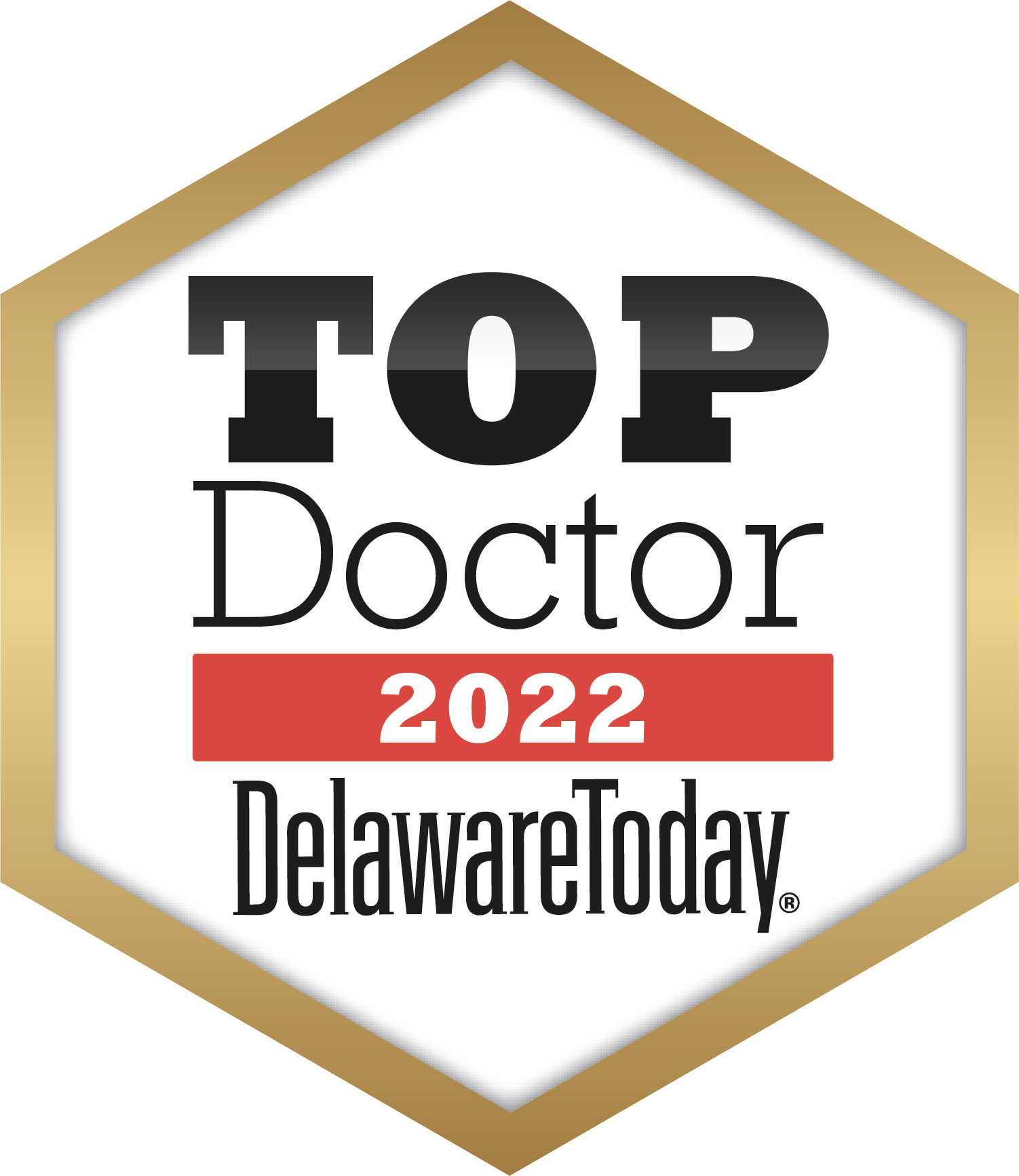 Biography
Born in Connecticut, he received his undergraduate degree in Chemistry from Randolph-Macon College and his M.D. from the Medical College of Virginia.
After completing orthopaedic residency at Thomas Jefferson University he did the shoulder/sports fellowship at the Hospital for Special Surgery.
He is a member of Delaware Orthopaedic Specialists and has been in private practice in Delaware since 1989 where he and his spouse Lois have raised their 3 children.
He is the first and currently only surgeon in Delaware to be elected as a full Active member of the American Shoulder and Elbow Surgeons Society. He is the only orthopaedic surgeon in Delaware to have ever been elected to serve on the American Academy of Orthopaedic Surgeons (AAOS) Board of Directors. He has served on the AAOS Board of Councilors, and the AAOS Coding, Coverage and Reimbursement Committee. He is the only private practice surgeon in Delaware to be elected to the American Orthopaedic Association. He is a Past President of the Delaware Society of Orthopaedic Surgeons. He has served on the Boards of the Eastern Orthopaedic Association and the YMCA of Delaware. He is past Chair of the Department of Orthopaedic Surgery and Medical Director of the Musculoskeletal Service Line at Christiana Care Health System.
His clinical practice is now focused on the surgical and non-surgical management of shoulder issues. He is involved with education of residents and therapists in our area. His interests outside of work include his family, golf, turning bowls, photography and visiting our National Parks.
Honors
Top Doctor by Delaware Today: 1998, 2000, 2005, 2007, 2011, 2013, 2021, 2022
---
Dr. Galinat's Staff
---
Related Media
---
Patient Testimonials
Dr. Galinat - Kudos to you!
Dr. Brian Galinat - kudos to you!
I am writing this because of the wonderful job Dr. Galinat did on my right shoulder. It was broken terribly and no one else would operate becuase of my age - 78 - and were going to let it 'heal naturally'. In stepped the good doctor to the rescue. Now, 1 year later, he discharged me today with a better than expected result. I am so grateful for his caring and expertise in shoulder surgery that I just wasnted all who read this to know not everyone gives up on you. Thanks again, Dr. Galinat!!
IMPROVED KNEE
Thank you Dr. Galinat for taking such good care of my knee. I know that when I get to play tennis and ski again, I will be doing so on a much improved knee. Maybe my tennis play and skiing will improve too!
SUPERIOR ORTHOPEDIC SURGEON
I want to thank Dr. Galinat very much for helping me get my shoulder in shape and pretty quickly too. I knew something was wrong because my shoulder didn't feel right. Now it feels fine, thanks to your method. I started working with a trainer at the Y to build strength in my shoulder and the rest of my body to keep it strong. The Wilmington, Delaware community is fortunate to have a superior orthopedic surgeon of your caliber. I also want to thank your wonderful staff as well.
STRENGTHENED
Thank you, thank you, thank you to Dr. Galinat for enabling me to get my shoulder and back strengthened. I'm in the best shape than I've ever been. I have been working with a trainer and they follow your exercises on Prevention and Recovering from Shoulder Injuries.
Gave Me the Best Gift Ever
My husband and I want to thank Dr. Galinat for all of his care and support. It has been a long 10 years of pain and discomfort. After many years of different prognosis, physical therapy, etc. we were sent to Dr. Galinat. My previous surgeon in VA was able to diagnose the problem, but he said Dr. Galinat was the best. He told us he "read the book on this type of surgery" but Dr. Galinat "wrote the book." We then had hope. Immediately after my surgery, the pain was gone, and so far, has not returned. You not only gave my husband back his wife, you gave me back my quality of life. You gave me the best gift ever and I will always be grateful.
Very Kind and Caring
I just want to thank you for the care you've given me over the last 5 months since I injured my rotator cuff. You both have been very kind and caring the whole time. You always take the time to answer my questions and explain things to me in detail, using words I can understand. Morgan, you always answered my emailed questions quickly and accurately. You conduct yourself in a very professional manner, but at the same time you are very friendly. Your kindness always came through. Dr. Galinat, you always took the time to answer my questions thoroughly. You explained very technical things in a way I could understand them. I enjoyed talking golf with you. I felt like you really understood how disappointed I was to not be able to play in our annual Myrtle Beach golf outing. I appreciate how you handled my rehabilitation, taking it very slowly and making me wait 3 months to start PT, in spite of my impatience. I see now that was the best course of action.