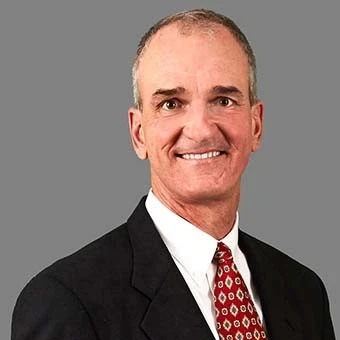 Non-Operative Orthopaedics Specialist
Biography
Dr. Solacoff graduated summa cum laude with a degree in biology from The Ohio State University and was a member of Phi Beta Kappa. In 1988, he was named one of the ten outstanding seniors at Ohio State. After graduation, he studied political philosophy for one year in England as a Rotary Scholar. He graduated from Johns Hopkins School of Medicine in 1993 and was awarded the Rosemary Reed award as the outstanding graduate in the areas of "academic excellence, integrity and selfless contribution to the well being of others."
In 1998, he completed his orthopaedic residency at Johns Hopkins Hospital. Upon graduation, he was given the department of orthopaedics outstanding research award.
Dr. Solacoff began private practice in Wilmington in 1999 until his retirement at the end of 2022. He had the privilege of practicing orthopedic surgery and developing close relationships with many patients over those years. His plans during retirement include: travel, getting more involved in projects outside of medicine, and furthering his passion with the game of golf.
---
Patient Testimonials
The Best
Dr Solacoff and the entire staff at Delaware Orthopaedic Specialists are consummate, compassionate professionals. Dr Solacoff did my total knee replacement and I found him to be not only a great surgeon (I barely have a scar) but a great listener. He takes the time to explain things, offer all options available and answer any and all of your questions. After years of chronic knee pain, I'm now able to have pain free mobility and I thank the good doctor and all the staff at DOS for making it happen.