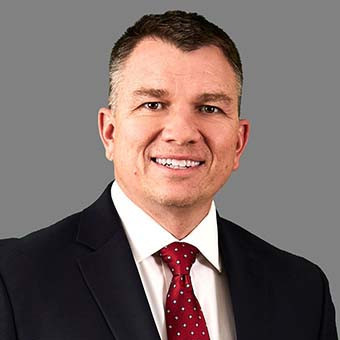 Hand, Wrist & Elbow Specialist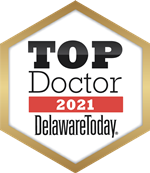 Biography
After being raised on the Jersey Shore, Dr. J. Douglas Patterson attended college at Duke University. There, he majored in Biology while swimming distance freestyle for the Men's Varsity Swim Team and graduated magna cum laude with a B.S. degree in 1990. He then entered Harvard Medical School. While at Harvard, he performed orthopaedic biomechanical research over several years. These investigations won several prestigious awards and were presented around the country and in Europe. Dr. Patterson graduated from Harvard Medical School with honors in orthopaedic science in 1995.
After completing medical school, Dr. Patterson received his orthopaedic training in the Harvard Combined Orthopaedic Residency and the Duke Orthopaedic Residency. Again, he was active in orthopaedic research and earned recognition for research that he performed while at Duke. Upon completion of residency, he was accepted as one of two fellows in the Harvard Hand & Upper Extremity program.
After fellowship, Dr. Patterson joined Delaware Orthopaedic Specialists in 2001. He practices orthopaedic surgery sub-specializing in hand & upper extremity surgery. He is Board Certified in orthopaedic surgery and holds a Certificate of Added Qualifications in Hand Surgery.
In addition to his clinical work, Dr. Patterson is active in the leadership and management of the practice. His research has been published in major peer-reviewed journals including The Journal of Shoulder & Elbow Surgery, the Journal of Bone & Joint Surgery, Hand Clinics and the Journal of Hand Surgery and he has been a guest lecturer internationally. He has served in several leadership positions including Chief of Hand & Upper Extremity Surgery Section in the Department of Orthopaedics at Christiana Care, founded a successful orthopaedic implant company and has been granted multiple patents.
Dr. Patterson sees patients at the Naamans and Newark-Metro locations.

J. Douglas Patterson's Curriculum Vitae (CV)

Honors
Top Doctor by Delaware Today: 2007, 2012, 2016, 2017, 2019, 2020, 2021
---
Related Media
---
Patient Testimonials
Miracles Can Still Happen!
This note is right up there with Miracles Can Still Happen. On November 1, I was out there on the pickleball court playing my 80+ year old heart out. Suddenly I found myself floored...as in on it! My right arm saving my back and head...but not my wrist. Off to Dr. Patterson I was taken. In his quiet manner he assured me that the wrist was indeed badly injured, but that he could help me. He may have uttered "back to normal" or close to it!
With a minimum of fuss, he re-aligned the errant bone(s), wrapped the wrist and scheduled a surgery for several days later. Surgery occurred in a timely manner. Was given an appointment for a week later. Here, I got the full report and solution to this broken appendage. He was very pleased to have been able to make one 3-l/2" incision and slip in a plate (5 screws) to stabilize the bones. He sent me home without my temporary cast....I pleaded for its return!! He instructed me to do whatever I felt I could, having only minimal pain. I did as suggested! I started physical therapy and dutifully did my exercises. Had minor pain during this period. Bottom line, I was out on the court again on November 30....cautious YES! But being out there again...AMAZING! The physician, the procedure, the whole experience was smooth--totally professional. And yes, I feel I am pretty much "back to normal"!!
My Thanks to all who were involved!!
KIND, THOROUGH AND ATTENTIVE WAY
I just want to thank Dr. Patterson so much for being such a good doctor to me. My hand and elbow have healed fabulously and there is very little numbness left. I really appreciate your kind, thorough and attentive way. I wish that all doctors were as great as you. Keep up the excellent work.
MARVELED AT THE AMAZING JOB YOU DID
Dr. Patterson, you truly saved my hand and wrist with your magic reconstruction and creative use of metals. After one year, I am still marveled at the amazing job you did! Thank you DOS and Doug, you are the best!
Staff is Friendly
I would like to thank you all and especially Dr. Patterson for his expertise in surgery. I now have the use of my right hand back with no pain. I can't wait to have the surgery done on my left hand. The staff is friendly and Beth is wonderful to work with to schedule appointments. Thank you all so much!