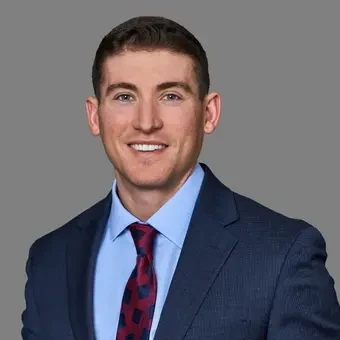 Hand, Wrist & Elbow Specialist
Biography
Dr. John "Jack" M. Reynolds is a Cleveland Clinic Fellowship-trained orthopaedic hand and upper extremity surgeon who specializes in the treatment of conditions affecting, elbow, forearm, wrist, and hand.

Dr. Reynolds grew up in Malvern, PA, and attended Malvern Preparatory school. He graduated magna cum laude from Villanova University with degrees in Economics and International Business. Dr. Reynolds earned his medical degree from Sidney Kimmel Medical College at Thomas Jefferson University graduating cum laude, and received a scholarship for his academic excellence. He completed his residency in Orthopaedic Surgery at Temple University hospital, where he gained extensive experience in all realms of orthopaedics, including fracture care and orthopaedic trauma.
Following residency, Dr. Reynolds completed his fellowship training at the world-renowned Cleveland Clinic in hand and upper extremity surgery. His expertise includes: compressive neuropathies, tendonitis/tendon injuries, nerve injuries and reconstruction, arthritic conditions of the upper extremity, fractures of the upper extremity, and minimally invasive treatment techniques (such as arthroscopy).
Additionally, Dr. Reynolds has authored several peer-reviewed articles and book chapters throughout his training. He has presented his work at local, regional, and national conferences and has been awarded for his research. He is a candidate member of the American Society for Surgery of the Hand and American Academy of Orthopaedic Surgeons.
Dr. Reynolds enjoys spending time with family, being outdoors, playing golf, and attending Villanova Basketball games. Dr. Reynolds and his wife, Anna are excited to move back to the area and be close to their family and friends. He joined Delaware Orthopaedic Specialists in 2022 and is currently accepting new patients!
---
Related Media