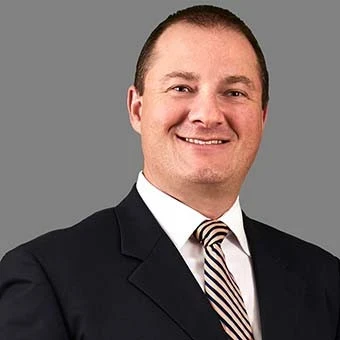 Hand, Wrist & Elbow Specialist
Trauma Specialist
Biography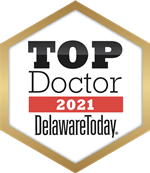 Dr. Eichenbaum was born and raised near Denver, CO. He attended the University of Colorado where he graduated cum laude in Biochemistry and History and was an avid skier and outdoorsman. After college, Dr. Eichenbaum earned his medical degree from Jefferson Medical College in Philadelphia, PA from which he graduated in 2003.
After obtaining his medical degree, Dr. Eichenbaum completed a postdoctoral research fellowship at the Rothman Institute in Philadelphia. During his year in this position, he wrote and published several orthopaedic articles and chapters. Dr. Eichenbaum subsequently stayed in Philadelphia to complete residency at Thomas Jefferson University Hospital in the Department of Orthopaedic Surgery. Following residency, he was accepted to and fulfilled the requirements of the prestigious Philadelphia Hand Center Fellowship in Hand and Upper Extremity Surgery. While in fellowship, Dr. Eichenbaum received extensive training and developed advanced skills for diagnosing and treating conditions of the elbow, wrist and hand.
Dr. Eichenbaum is Board Certified in Orthopaedic Surgery and is licensed to practice in Delaware. He specializes in:
Surgery of the Hand & Wrist
Surgery of the Elbow
Fracture Care & Trauma
Dr. Eichenbaum is a member of numerous specialty organizations, including the American Academy of Orthopaedic Surgeons, the American Medical Association, the American Society for Surgery of the Hand and the American Association for Hand Surgery. He is on staff and operates at Wilmington Hospital, Christiana Hospital and St. Francis Hospital.
Honors
Top Doctor by Delaware Today: 2017, 2019, 2020, 2021
---
Related Media
---
Patient Testimonials
Dr. Eichenbaum is the Greatest!
My elbow had multiple fractures and dislocation! Dr Eichenbaum performed the complicated repair surgery within 12 hours of the accident! I had to be transported from Sussex County, DE, (where NO other surgeon would touch the needed procedure) to New Castle County, where the challenging procedure to repair my elbow was promptly performed by Dr. Eichenbaum. I use my arm, now, as if nothing had ever happened. The Dr. as well as the staff were all fantastic, professional and caring. I loved going to all my follow up appointments.